The World's First Private Residence Club
Your Home at Deer Valley Resort
---
You've arrived. And more importantly, you belong.
As the world's first luxury, private residence club, The Deer Valley Club ownership is elevated adventure with ski-in/ski-out access to Deer Valley Resort, named the #1 ski resort in North America by the readers of SKI Magazine again in 2018. Ownership is effortless vacations. Ownership is convenience, customer service, quality, and attention to detail. Ownership is coming home.
Welcome.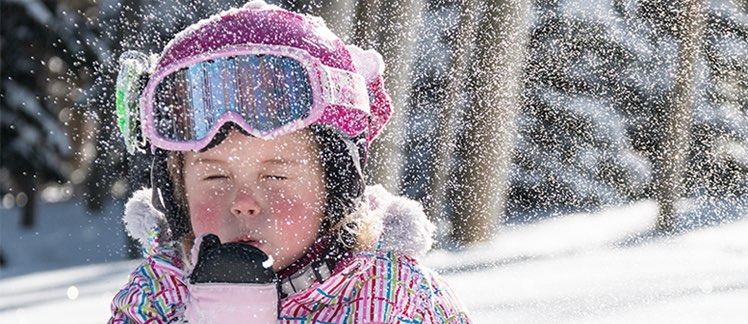 Genuine Comfort
The Residences
---
Ownership at one of the most sought-after mountain destinations consists of superior quality, spectacular amenities, open floor plans, multiple layouts, light-filled spaces and elegant finishes that have the become the hallmark of The Deer Valley Club. Our two-, three- and four- bedroom residence ownerships are ideally suited to fit your lifestyle and provide a valuable real estate asset. You will feel pampered and welcome at The Deer Valley Club by our exceptional staff and their attention to detail.
No matter the season, no matter the individual, there truly is something for everyone at The Deer Valley Club.
Experience Ski-In/Ski-Out Living In A
Spectacular Location
---
World renowned for its remarkable mountainous terrain, scenic beauty, unbeatable outdoor activities, fine cuisine, cultural offerings and more, Deer Valley Resort and the historic mining town of Park City, Utah is a unique, alpine destination and The Deer Valley Club is the place for experiencing it all. The property's ideal mid-mountain location at Deer Valley Resort's Silver Lake area is just 40 miles from Salt Lake International Airport, allowing guests to leave either coast, or anywhere in-between, in the morning and be settled at The Deer Valley Club by early afternoon. And best yet, airport transportation is an included amenity of your ownership, so sit back, relax and enjoy the ride home.
With year-round recreation just outside your door, whether groomed slopes, exhilarating glades, chutes and bowls or the breathtaking hiking and biking trails in summer - a consummate, easily accessible, first-class alpine vacation experience is yours to enjoy.
12 - 16 March, 2018
Events This Week
---
Complimentary Yoga - Monday and Friday at 4:30 – 5:30 p.m.
Meet in the Owner Club Room at 4:15 p.m. All ability levels welcome. We will provide mats, hand towels and water bottles. Jen Winstead will be teaching Ski Flow Yoga – A practice using yoga poses which will strengthen and stretch key muscles used during skiing.
Complimentary Owner and Guest Weekly Social - Tuesday at 5 – 7 p.m.
Owners and guests are invited to our weekly social being held on the fourth floor in our Owner Club Room. Musical entertainment and complimentary beer, wine, soft drinks and hors d'oeuvres, created by Reef's. All ages welcome.
ski with staff - Friday at 10 a.m.

Meet in Ski hospitality for a 2 hour social ski with staff. We will accommodate all ability levels, the more the merrier! This is a great way to break up the old routine and meet old and new friends. Dates and times may change due to work commitments.
Complimentary meditation - wednesday at 8 - 8:30 a.m.
Meed in the Owners Club Room at 7:45 a.m. Come in your under ski wear and prepare for your ski day with some meditation, breathing exercises, centering, along with some gentle flow to warm up for the day. All ability levels welcome. Jen Winsted will be guiding you through the meditation.
Complimentary snowshoeing - friday at 1:30 pm

Meet in the Lobby at 12:45 p.m. Plan on snowshoeing approximately 1 to 2 hours. Wear water-proof boots, layers and don't forget poles. Dates and times may change due to work commitments. Please provide 24 hours advance notice with Jane or the Front Desk.


"This is the absolute answer to a dream! As long time skiers (both of us are in our 60's), we can step out the door and be on the mountain without lifting a finger. The staff and service here are five-star. The ambience is simple but elegant. We so appreciate how we don't have to give a thought to anything. If we have a concern of any sort we pick up the phone and someone's there.
Our kids and grandkids all come to join us at the Deer Valley Club. Each of our 10 grandchildren have gone through the fabulous Deer Valley Ski School. We love the fact the NO snowboards are allowed on the mountain.
We do love DVC – winter, spring, summer and fall. All seasons are especially beautiful! In short, every detail is just A+. We can't believe our good fortune in landing here!"
Gordon and Jill H, Seattle, Washington
Owners since 2003
Community Photo & Video Gallery
---
Featured Owner Video